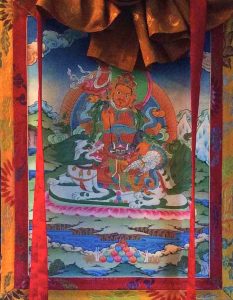 FRIDAY, JANUARY 5, 2018
Lama Samten Yeshe Rinpoche invites you to
PRACTICE OF DZAMBALA
This practice aims to bring together all new positive energies (the energies of the 5 elements, long life, health, work, etc.) to bring prosperity to all areas of our lives for the new year.
This celebration is open to all
Montpellier Tazig Center – 22 rue de la République – 34000 Montpellier, from 10 am to 6 pm
Participation for this day: 35 euros – reduced price 25 euros (60 euros if you want to buy your Pumba and Dhada) and 45 euros for a person who can not attend the practice but who wants to have a Pumba and a Dhada at home. These practice objects are filled with precious and sacred Tibetan substances and mantras blessed by Lama Samten Yeshe Rinpoche.