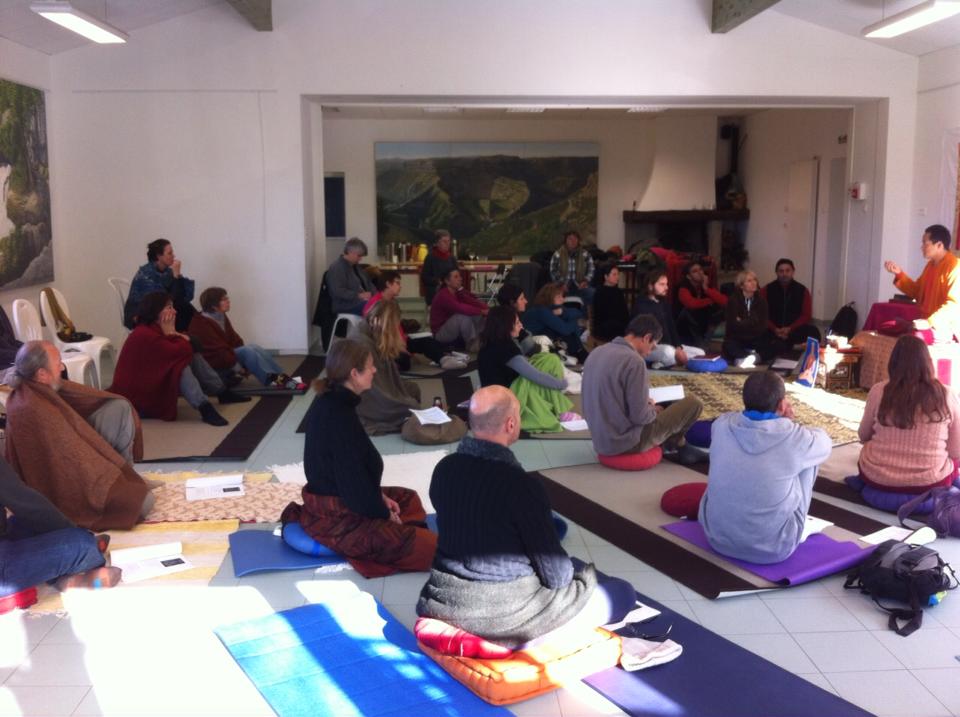 The aim of meditation is to awaken in us the nature of our mind, similar to the sky, to introduce ourselves to what we really are: our pure and immutable state, underlying the totality of life and death.
In the quiet and silence of meditation, we glimpse and re-enter this inner deep and secret nature which we have lost sight of for so long in the business and the distractions of our mind.
Consult the agenda of the weekly classes .
Consult the agenda of practice days .
For more information, please contact us at:  takzigsamtenling@gmail.com